At a local pottery house on the Izu Peninsula with Nose Sensei and Jean-Luc Sensei
One of my goals this year when visiting Okinawa was to find a nice pair of shisa. The nice wall plaques are from Kuniyoshi and I am very happy with them.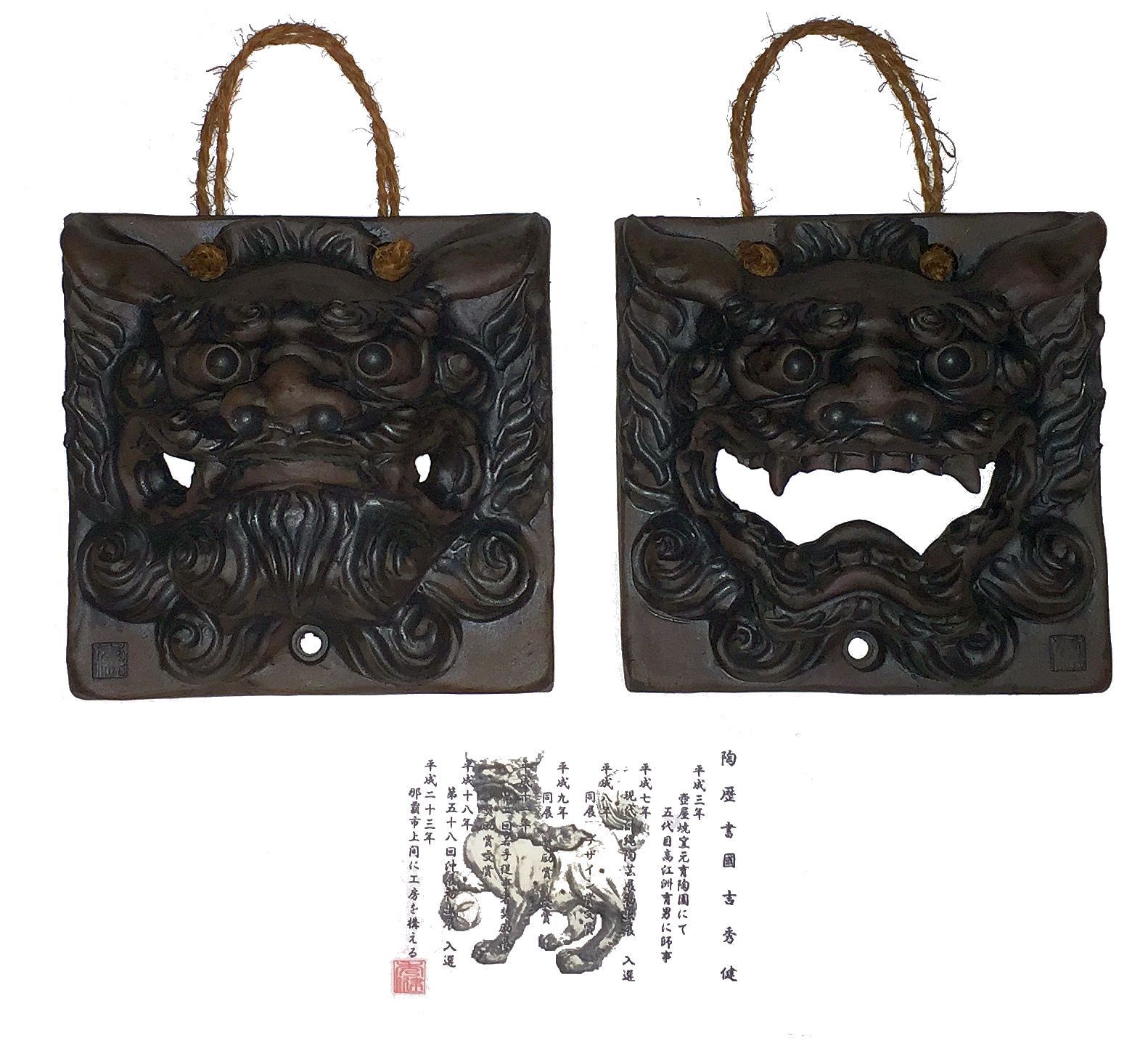 It's a common belief that one is male and one is female and different beliefs of which is male and which is female. Another common belief is, all shisa are males and the open mouth and closed mouth has to do with breathing in (closed mouth) and out (open mouth).
My interest in working with clay was really influenced after obtaining this sake container of Jiro Kinjo at a silent auction at a music performance of  Shinjin Kise Koten Ongaku Kenkyujo with the Austin Okinawa Tomonokai. The cups added to the exhibit are from his kiln now run by his son Toshio Kinjo.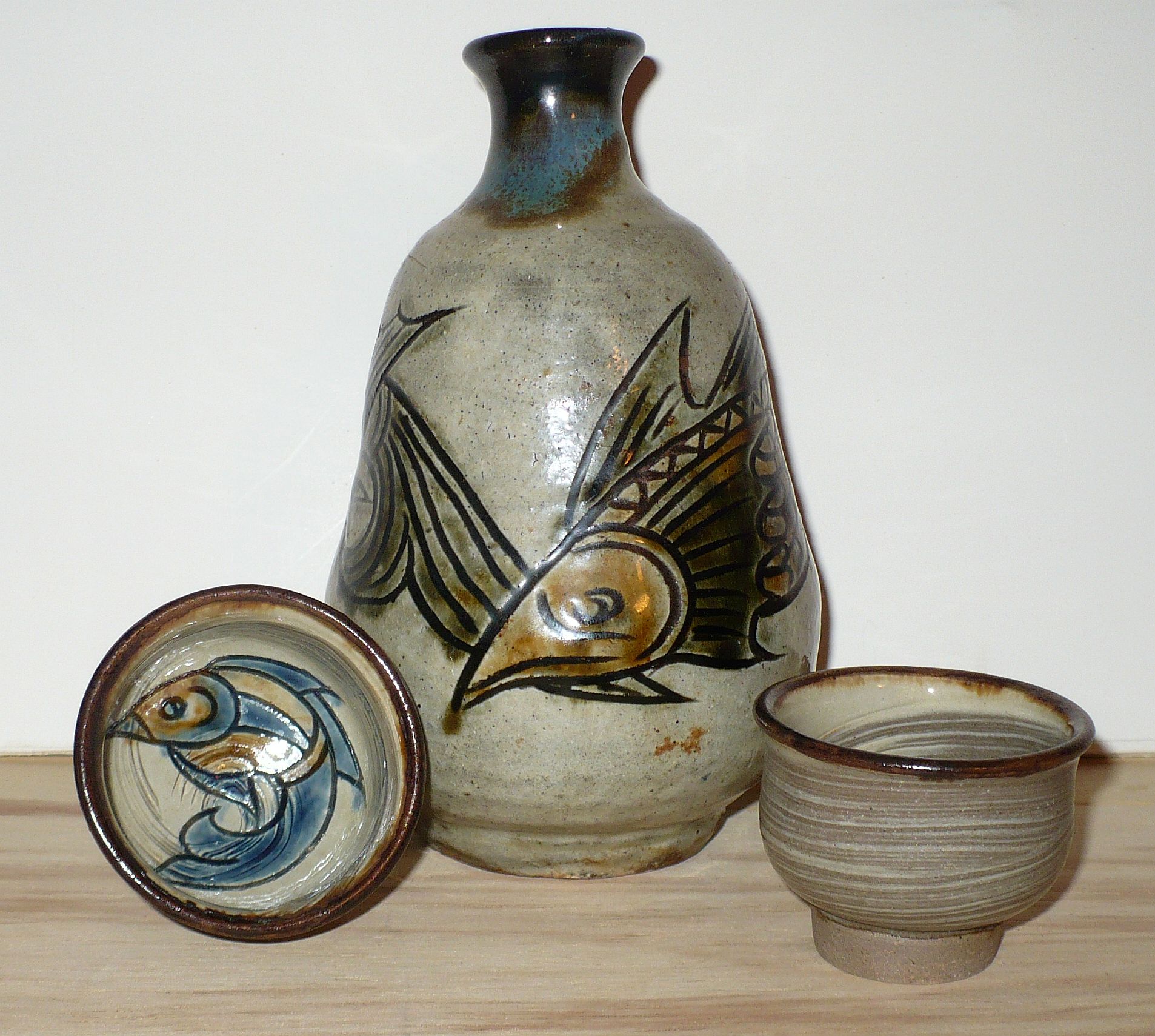 WORK IS IN PROGRESS