Here we have different arts found in or about Okinawa that don't fall into the usual crafts that many individuals do so well they are an art form such as pottery, karate, weaving, etc…
This is a rug made by sansei (third generation Okinawan heritage) Jeannie (our VP). Rather than throw away our old T-shirts once they were to ratty to wear, she did what a lot of Okinawans do, she reused them to make something else. Her grandmother Untara (Akamine) Miyashiro would tell her "Use it up. Wear it out. Make it do, or do without."  Here she used the colors from an old church song Jesus Loves The Little Children. "red and yellow, black and white, they are precious in his site".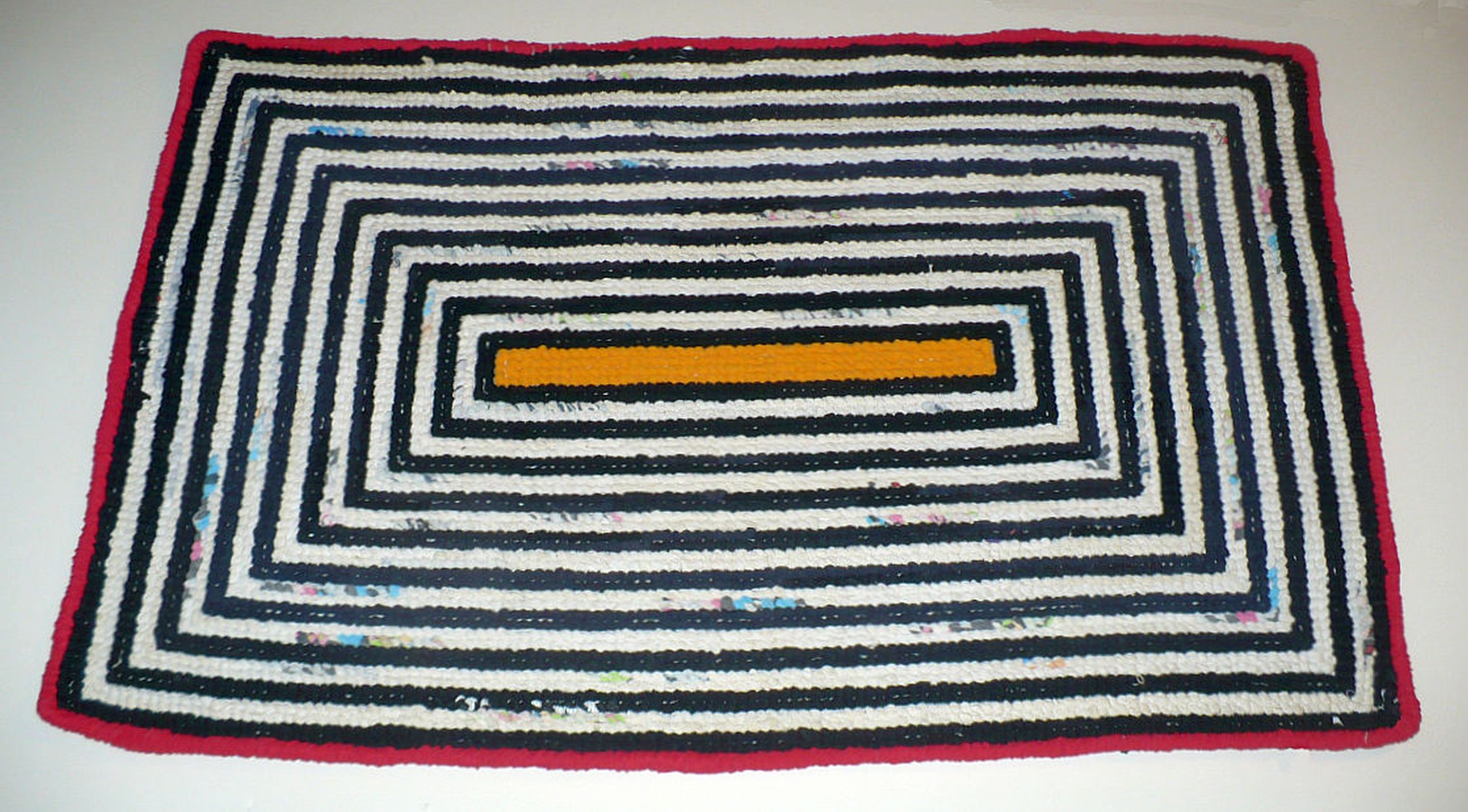 This is a manhole cover found on the grounds of the aquarium in Okinawa.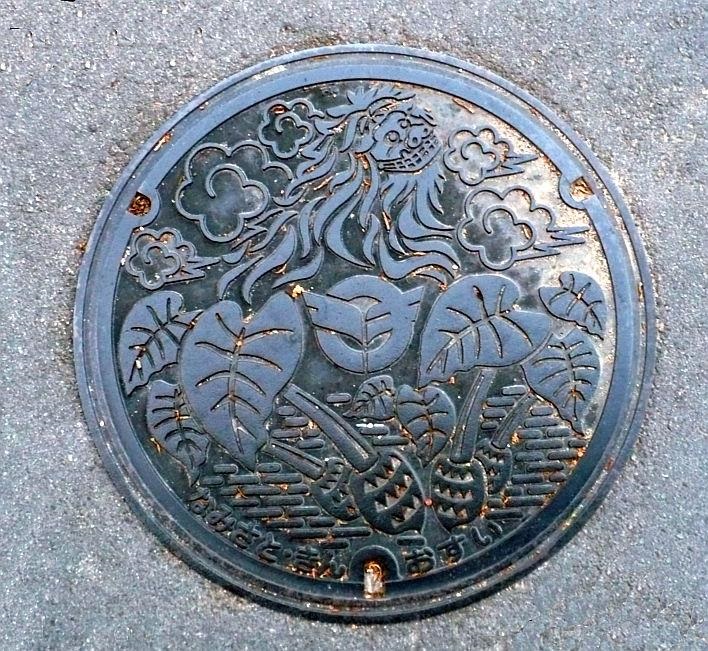 While cooking is a craft and an art form, many don't take the time to have good recipes available for others.  This has to do with recipe books and we got this Tumai Kuru Nut Cup (purple sweet potato nut cups) out of the cookbook Chimugukuru, Okinawa mixed plate ll from Hawaii.