Of the 1554 ballads and songs collected (the Omoro Soushi), 67 are songs about Urasoe. This omoro is believed by some to be the oldest.
It was in 2004 I got a big leap in understanding the music I had been enjoying for so long. This was when we had an opportunity to see a one time performance of Shinjin Kise Koten Ongaku Kenkyujo. 
This event was a leading reason our involvement in multiple arts of Okinawa began, not just because of the music and dance (I had been acquainted with that for years) but how and why it was presented.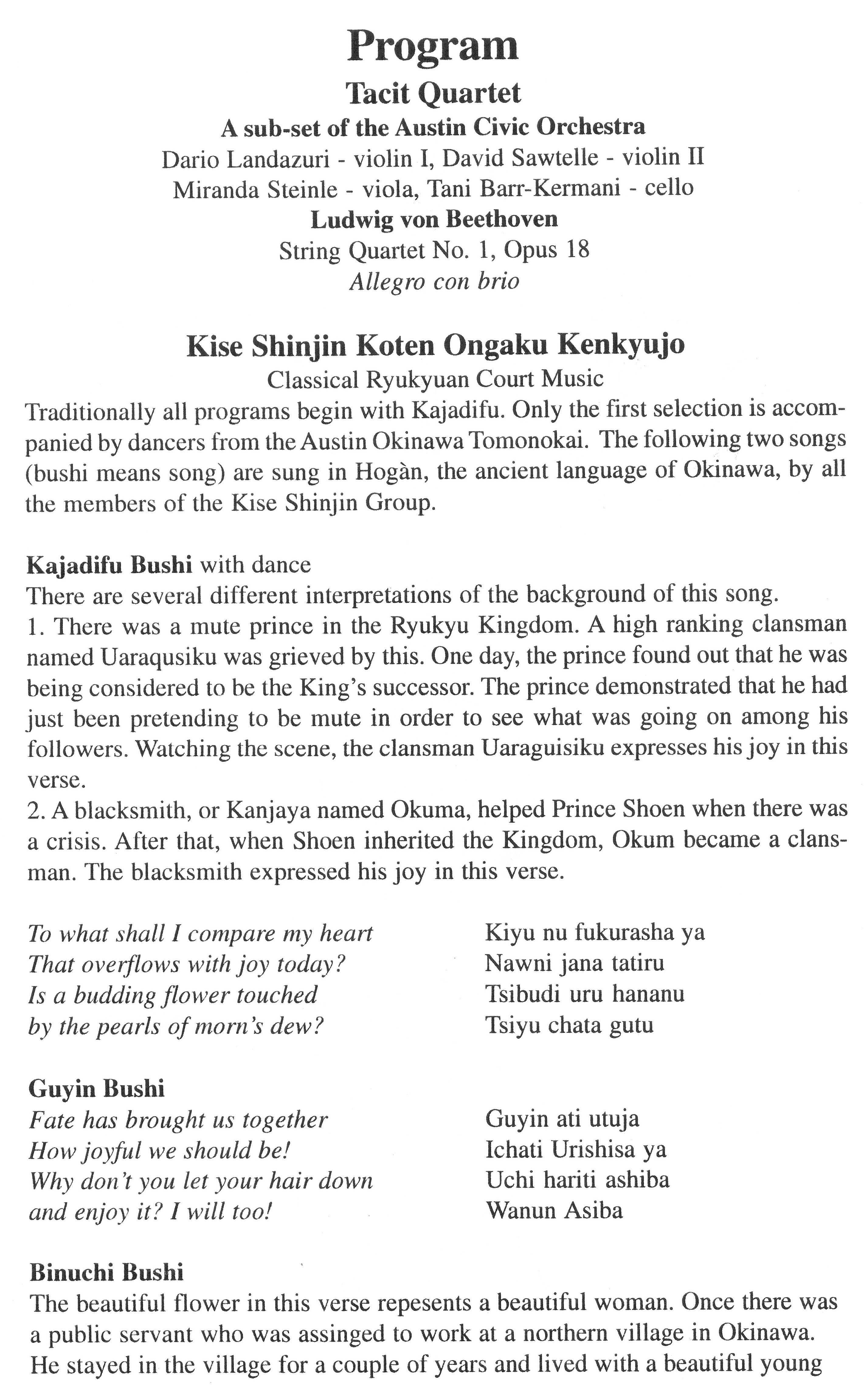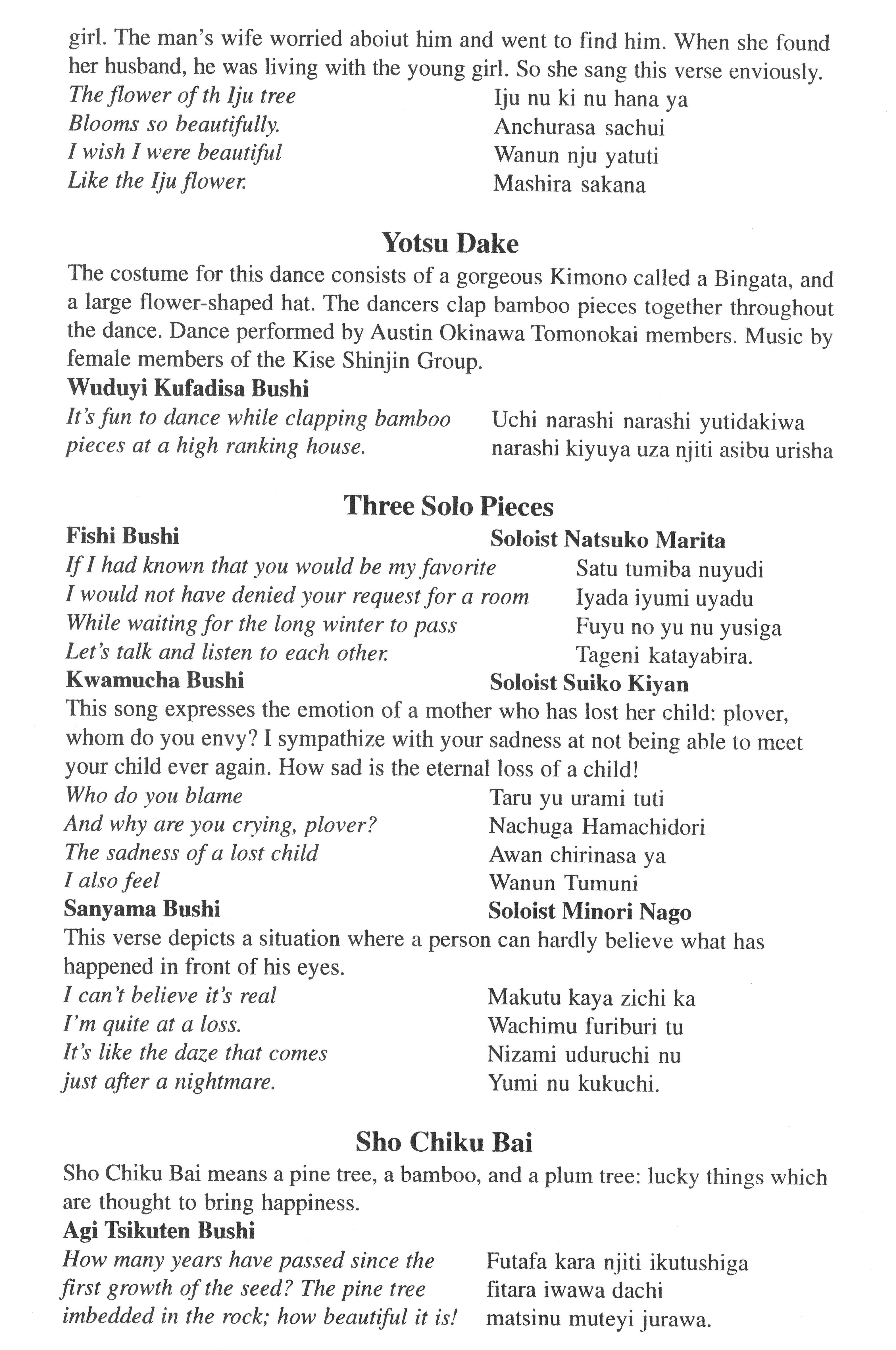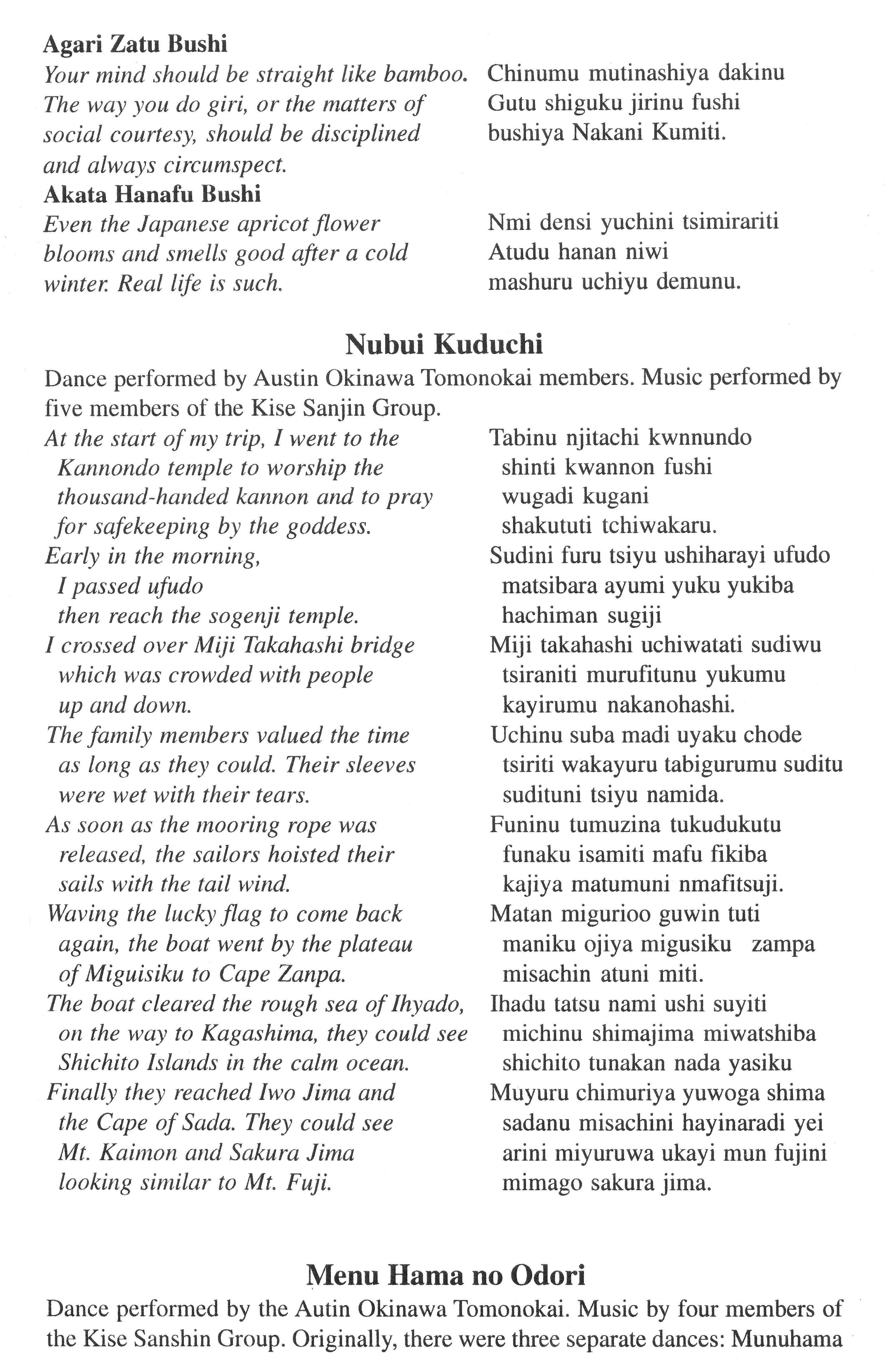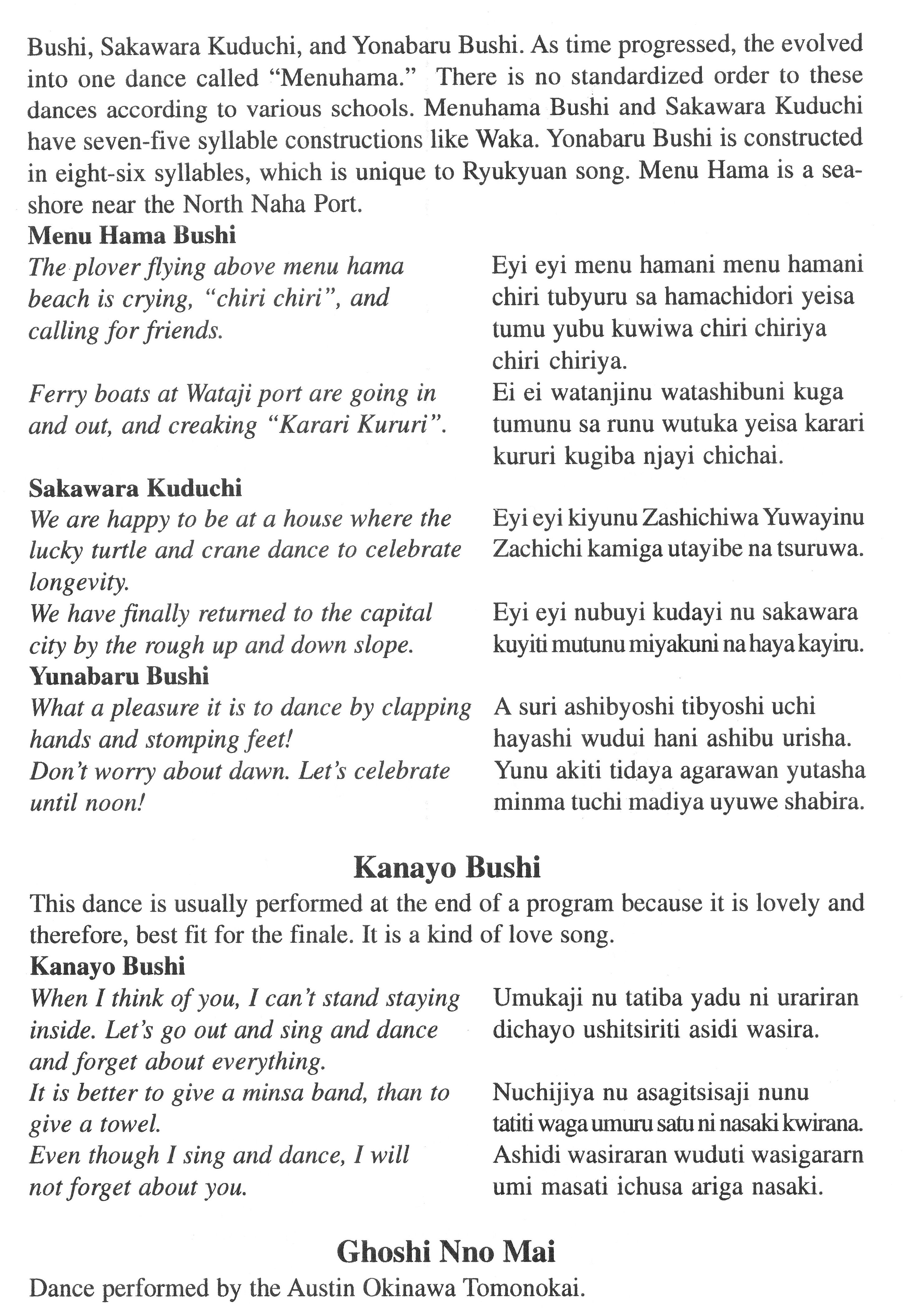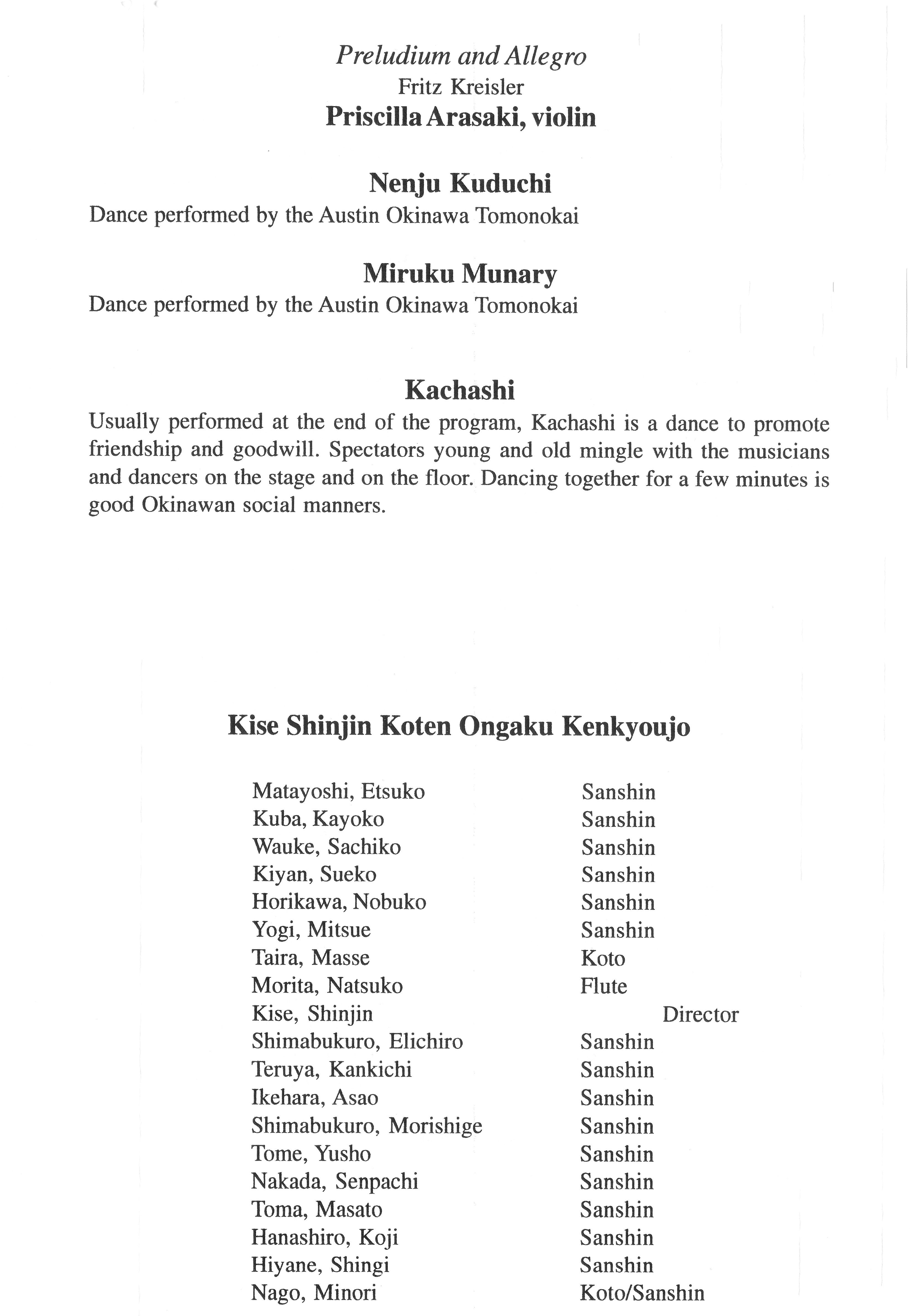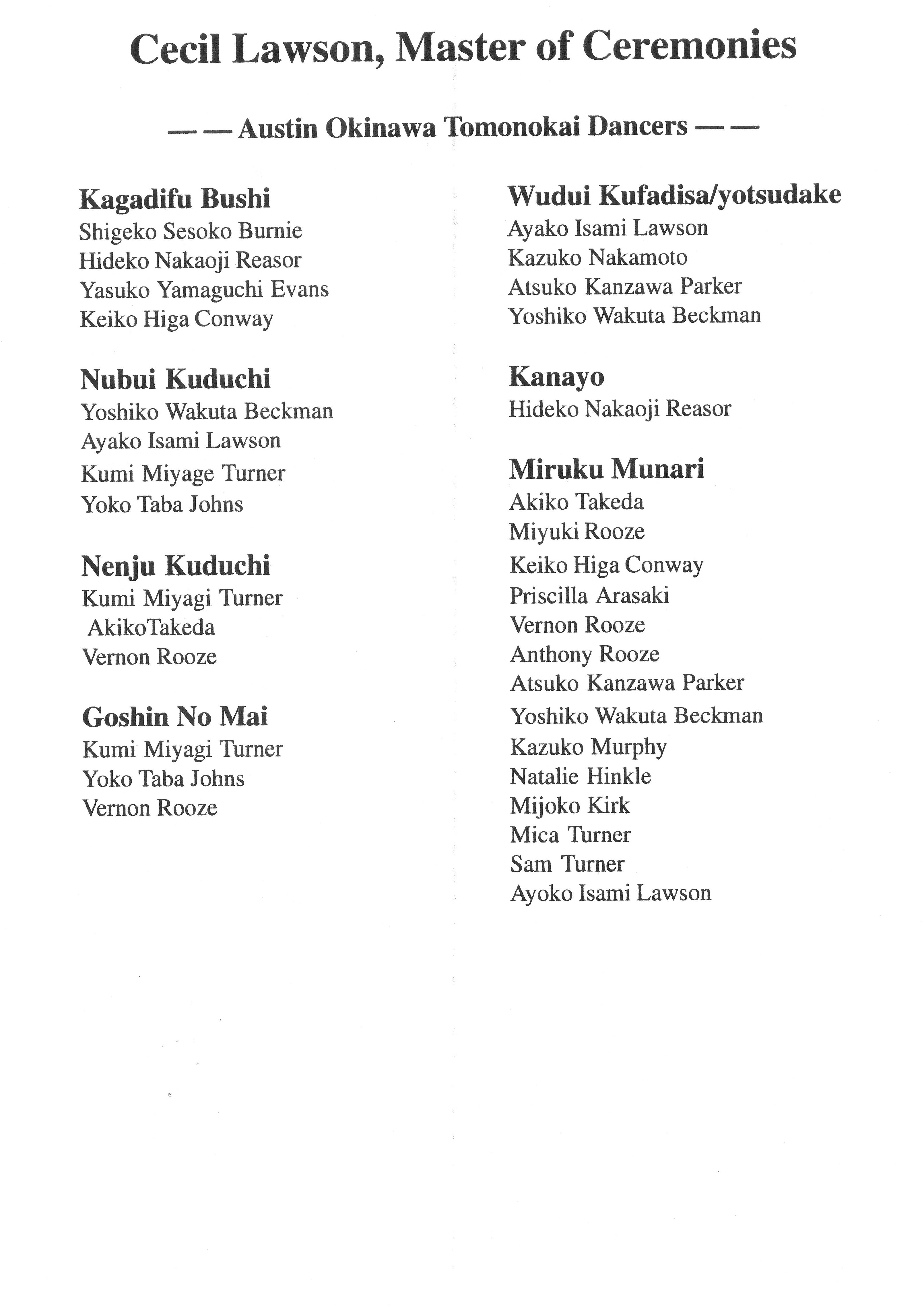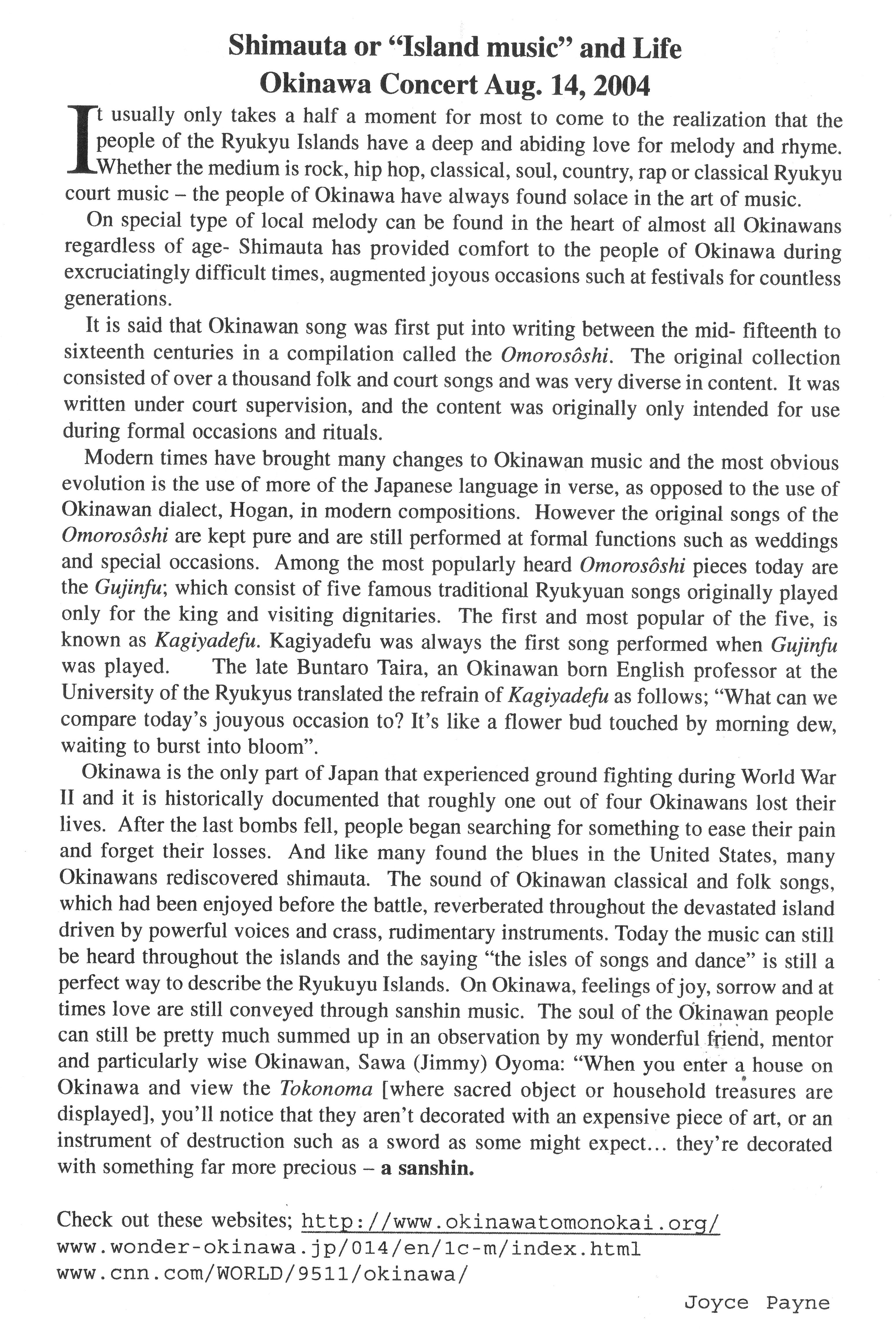 At this event I discovered an Okinawan National Living Treasure, Jiro Kinjo, when I saw a piece of his art (a sake vase) for auction. Not knowing who he was at the time, I fell in love with the pottery. A lot had to do with my love for fish. This was a piece I had to have and that started me down the road of working with clay. This and a revived interest in the native language of Okinawa because of the translations in the program and the book of music and plays I got from Charles Goodin opened my eyes to new directions of art I wished to explore.
WORK IN PROGRESS